Lab and Pilot Facilities
EFT's laboratory was purpose built for Fischer Tropsch R&D and product upgrading R&D. It operates 24/7 year round. Here is a partial list of equipment:
Reactor Operations – General Equipment: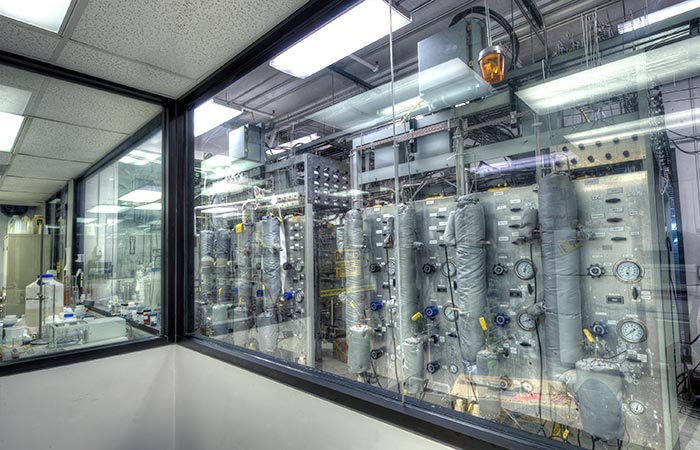 20 lab scale reactor stations that can be configured as fixed-bed, trickle bed or continuous stirred tank reactor (CSTR).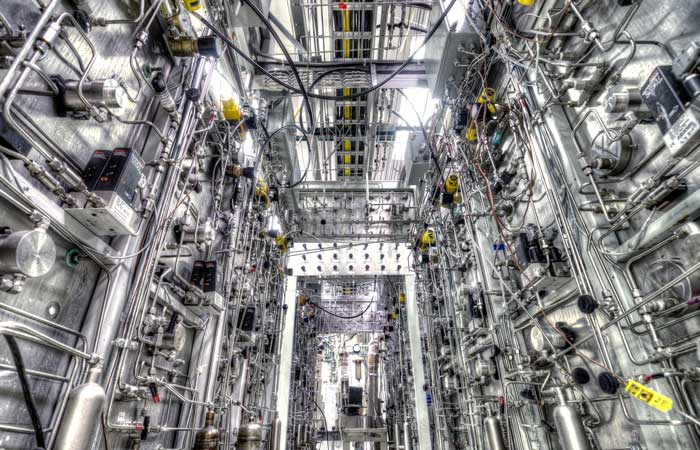 In addition the lab has 4 high temp reactor stations (700-1800 F).
Full commercial scale tubular (fixed-bed) FT reactor (1 BPD) at ThermoChem Recovery International's demonstration facility in Raleigh Durham, NC. Synthesis gas processed is up to 30,000 scf per day from either biomass or MSW.
Steam cooled commercial scale-up reactor station with 4 interchangeable tubular reactor configurations including high-pressure gas recycle capability.
Reactor Process Support Equipment:
1
Dual core PLC system
3
Graphic User Interface (GUI) stations
2
Hewlett-Packard gas chromatograph (GC) systems configured for standard refinery gas analysis
4
Hewlett-Packard micro GC systems configured for standard refinery gas analysis; and
Custom hardware and software sample interface to combine GC and process data into database files for process analyses and engineering calculations.
Product Analysis Equipment:
| | | |
| --- | --- | --- |
| 3 | GC systems configured to conduct high and low temperature applications and ASTM simulated distillation calculations | |
| 1 | D-86 distillation system | |
| 1 | D-445 system for high and low temperature viscosity analyses | |
| | | |
Catalyst Analyses and Related Equipment:
Termo-gravimetric analyzer with mass spectrometer – TGA/MS;
Nitrogen porosimetry analyzer for BET and related analyses
Chemisorption analyzer set-up to conduct both hydrogen and carbon monoxide experiment
Our Engineering Capabilities are described in the Lab Services Section